How United Way Impacts Student Success With the Help of Exponent Case Management
United Way Bay Area offers a pioneering SparkPoint program that works with low-income individuals and families in college and community programs on all aspects of their financial health, helping them achieve financial prosperity. Watch the video below or read on to explore how Exponent Case Management has helped United Way manage this program and impact student success.
Helping Students Achieve Financial Stability
College student Eric Torres knows the challenges of being a single parent all too well. "I've been taking care of my son since he was two months old, and he is my ambition to get through school," said Eric. "It has been a really tough struggle trying to pursue my degree here because I didn't have any childcare. So, if I didn't have someone to watch my son, then I simply couldn't go to school."
Eric became a client of United Way Bay Area's SparkPoint program, which serves students and community members one-on-one. According to Chad Thompson, SparkPoint Program Director at Skyline College, "When someone comes to SparkPoint, oftentimes they are coming because they have no other recourse. They are coming because they are hungry or because they have no place to live."
The demand for United Way's SparkPoint program is increasing. Flor López, SparkPoint Program Services Coordinator and Financial Coach, explains, "School just started, and we have an alarming amount of homeless youth. I have the privilege of being able to work with students and community members one-on-one and help them complete their financial goals." 
Tracking Impact of Student Success
United Way needed a case management system that could cope with the complexity of their programs and enable them to track clients across multiple services provided as part of the SparkPoint program. Chad Thompson, SparkPoint Program Director, explains, "A student can come in and be experiencing food insecurity, and we can provide groceries to them, and then we can talk to them about how saving money on these groceries can be a starting place for opening a bank account or saving money for an apartment."
United Way found Exponent Case Management (ECM) to be the perfect solution, enabling them to track students in their SparkPoint program and easily see the impact of their programs. Nicole Harden, Vice President of Economic Success at United Way Bay Area, explains that this tracking and reporting is vital to United Way, "We want to make sure we are reporting accurately the work that is actually happening on the ground. We want to be able to tell their stories."
The benefits of using ECM became immediately apparent to United Way. The combination of tools they were using before couldn't cope with the complexity of their programs, making reporting a challenge and preventing them from tracking students across programs. ECM handled these tasks easily. Nicole explains, "We had multiple databases that we were using, and anyone can tell you that that is super difficult!".
United Way has also found that ECM's ease of use has enabled its staff to spend more time working with clients. Chad explains, "If we didn't have ECM, we would probably use spreadsheets to track what we were doing or try to use some software that wasn't customized for us. It would take a lot more time, and our coordinators and our financial coaches wouldn't be able to spend that time working with our clients."
Getting Students the Help They Need
ECM enables United Way to track behavior change. According to Nicole Harden, VP of Economic Success at United Way, "We are able to track all of the services that folks are being referred to or that they are receiving when they are working with our centers."
ECM puts key client information and tracking in the hands of client coordinators and financial coaches, making it simple for them to ensure all clients get the help they need, whether in the form of public benefits, counseling, housing, employment, financial aid, or other areas.   
Making Reporting Easy With ECM
ECM enables United Way to meet its funder reporting requirements, effortlessly produce end-of-year reports, and generate reports to support new grant applications. Chad explains, "We can easily customize our ECM software to make sure our reports are already tracking information that we have to include in our grant applications and end-of-year reports, making our job much easier."
ECM and United Way – A True Partnership
United Way has also appreciated the service offered by ECM and the team behind ECM's knowledge, passion, and expertise in supporting human services organizations. 
"Exponent Partners has been great to work with and has tailored their solutions for our program so we can really maximize Exponent Case Management to meet our needs and aspirations," explains Jacqueline Chan, the Director of Data and Evaluation at United Way Bay Area. She adds that, "Exponent Case Management has made it possible for us to track detailed information about our services and impacts so we can leverage data insights to constantly improve our SparkPoint program. Our program would not be what it is today without ECM."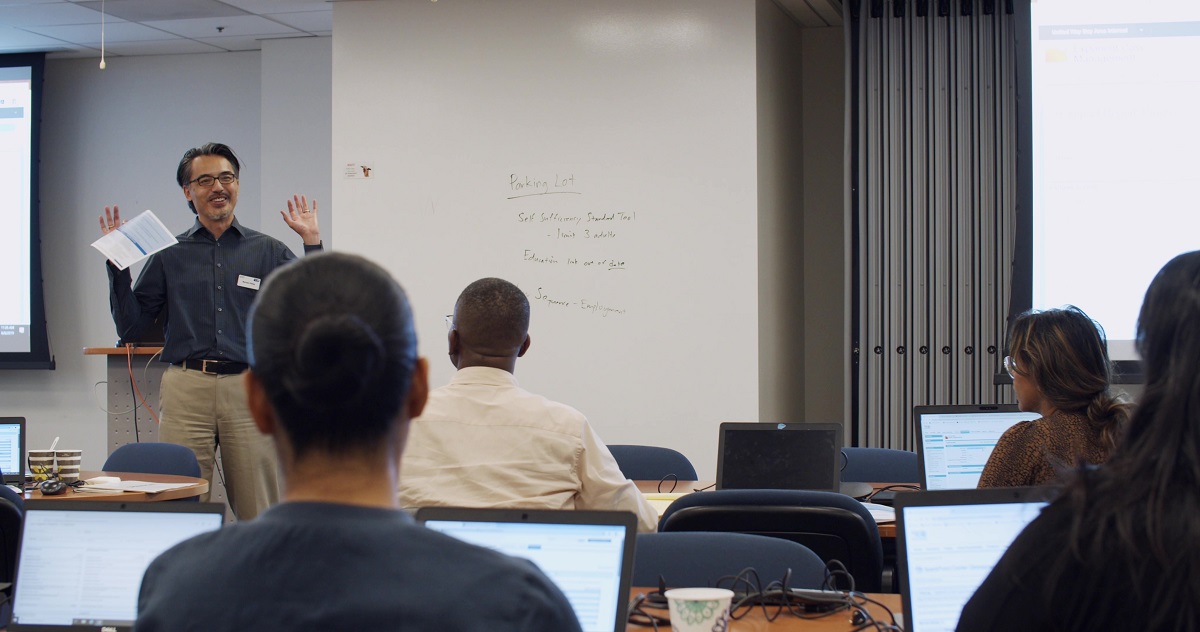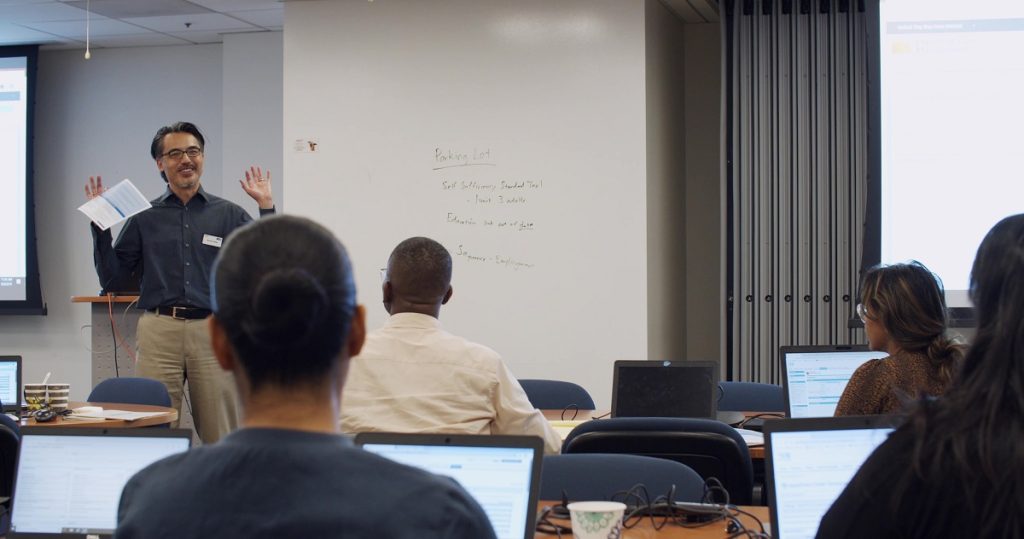 Empowering United Way To Make a Difference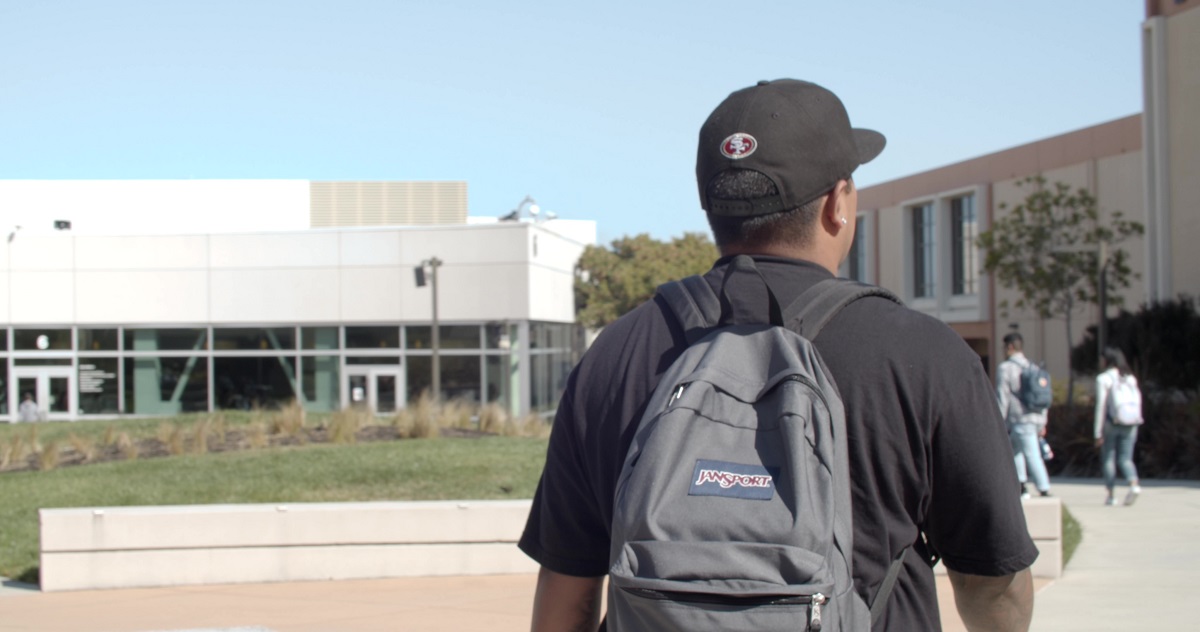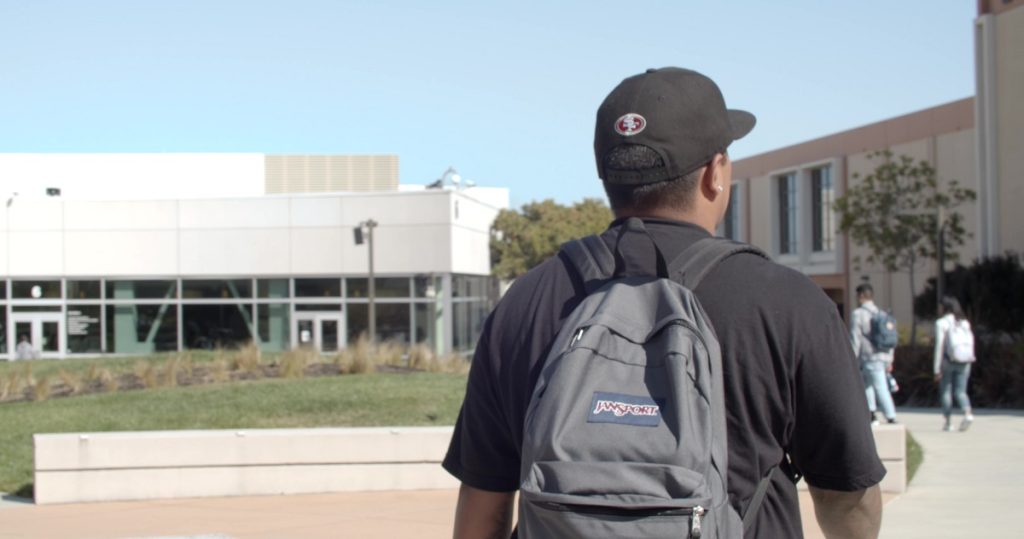 Eric's path hasn't been an easy one. "Given all the obstacles that I've been facing, it does get to the point where you feel like quitting sometimes. I don't have that option because I know if I quit, I'm not helping my own situation or the situation with my son. I'm doing a lot of this for him," stated Eric. ECM has made it easier for United Way's SparkPoint program to ensure that Eric gets the help that he needs to thrive in the future. Eric explains, "It is a lot of support that I'm getting here, and here I am pursuing my dreams and trying to build a better foundation so that me and my son can have the best future possible."
How Could Exponent Case Management Make a Difference for Your Organization?
Exponent Case Management is transforming data and case management in nonprofits across the country. We'd love to explore how ECM could make a difference in your organization. So why not get in touch with one of our experts today or watch our on-demand webinar to discover more of ECMs revolutionary features?